PPC Services or Google Adwords Management
There are different online marketing strategies that web owners can employ to get more customers. A good business owner is that who employs the best strategies to market the company's services. Google AdWords and Pay Per Click or PPC Services are among the most popular strategies being used to market a website's product.
For many years, I have helped many web owners to advance their Google AdWords and PPC campaigns. There have been great returns for the web owners who have trusted me with their advertising campaigns. Choosing me is a guarantee to getting the best services.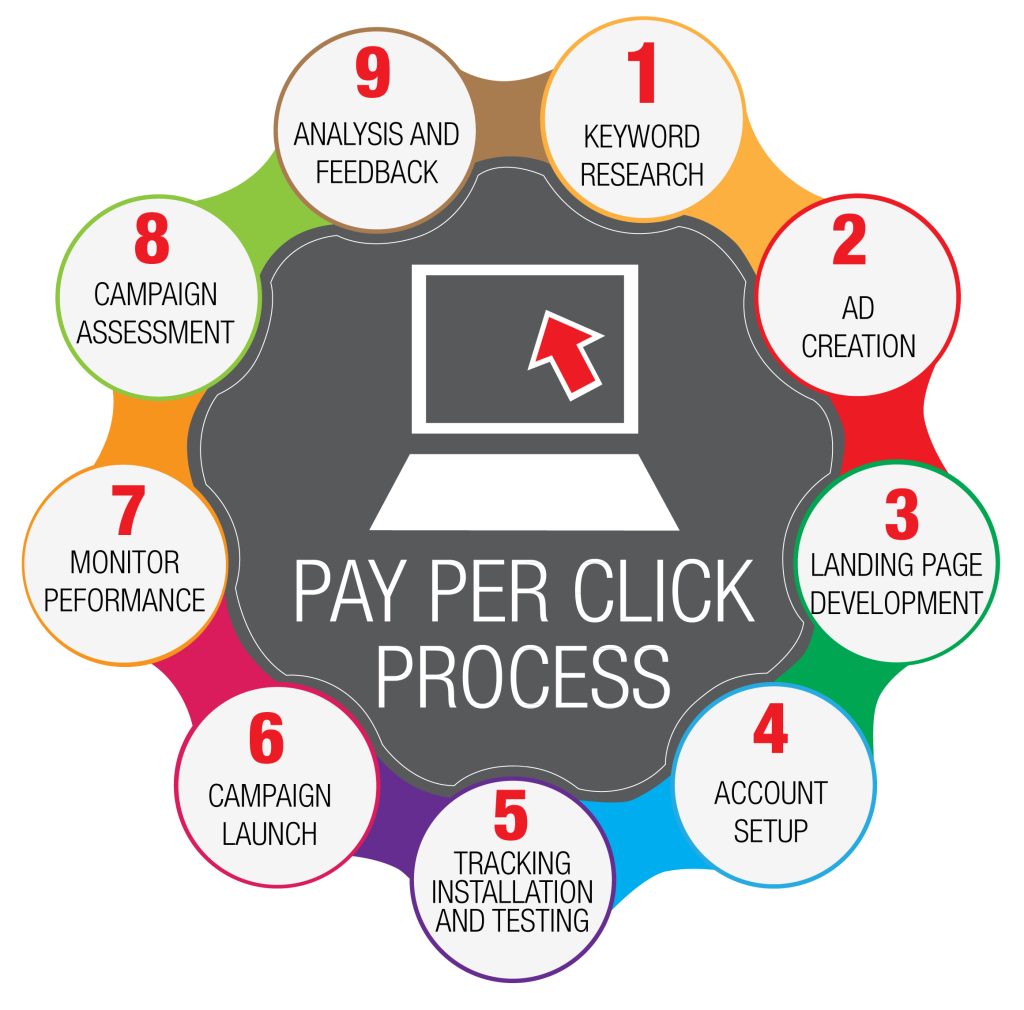 Reasons to Trust me with Your Google AdWords or PPC Management Services
Experienced PPC Expert
If you have chosen to use Pay Per Click as your mode of advertising, then you should only go for the most experienced ppc services expert to get this work done in a professional manner. I have personally helped many web owners in PPC management. I boost as one of the most experienced PPC expert in Australia. My over 6 years of experience in doing this work will definitely work to give you the best results for your PPC campaign. I know what it takes to run PPC campaigns and gladly extend my expertise to my clients.
Skilled in Increasing Conversion While Reducing Cost Per Click
Amongst my many marketing skills is to increase conversion rates. This is to ensure that a great number of people who click on your ads end up being your customers. While doing this, I also reduce the cost per click for you. This has a double advantage for you. The first benefit is that you will get more customers since I will work to increase your website's conversion rates. The second benefit is that you will save a lot of money that would have otherwise been used as extra cost per click.
Google Certified PPC Expert
When choosing me to work for your PPC campaign, you not only choose an experienced professional but also a Google certified expert. I have proven beyond doubts to be an expert in PPC advertising to an extent that I have been certified with Google to be an expert in this field. You will therefore get professional PPC services from a certified person. You surely don't need to engage non-certified people while you have an option of getting superior services from a certified PPC expert.
Experience in Managing Wide Variety of Businesses
My specialty is to offer Google AdWords Management or PPC services. I do not limit myself to a certain sector of business to offer these unique services. I have worked for a variety of businesses in my many years of service delivery. Therefore, you can trust me with your business, regardless of the industry you are in. My online marketing skills are applicable in all types on online businesses.
Furthermore, your business size should not push you back from seeking my services. I offer Google AdWords and PPC management services to both small & medium sized companies as well as large corporations.
Effective and Efficient Campaigns
What has kept me afloat for the many years of my service delivery is my level of efficiency and effectiveness in online campaigns. I have always delivered my campaign expectation to my clients. One outstanding remark by my customers has been the level of efficiency in my campaigns. I set out my targets and deliver within the constraints of my target. I work together with my clients in ensuring that the target is achieved as per the time stated. As an individual, I have more time with my clients to ensure that we set an effective marketing campaign.
Proper Reporting
Unlike other online marketers who only initiate marketing campaigns and leave their clients to do the follow up, I work with my clients all the way to see their businesses into success. I deliver frequent reports on the marketing performance to my clients. The reports I give are proper in that they give full details of the campaign. I do honest work and thus have no issues in giving out reports of my work.
Proven Strategies
When you choose me for your Google AdWords or PPC management services, you choose to work with the proven strategies. I only employ proven strategies to help me achieve the best results. Some of the strategies I use for my Google AdWords and PPC campaigns include:
Make eye-catching Ads: as a way of making more potential customers to my client's website, I design an eye-catching ad that will make more visitors to open the link provided.
Call-to-Action: I always include a call-to-action for my PPC campaigns. A call-to-action is a strategy that tells the visitor what to do after viewing the Ad
Targeting Strategy: to ensure that my clients get visitors that can be easily converted, I use the targeting strategy which allows me to target my PPC ads to specific audience right down to their physical locations
Design a Killer Landing Page: another proven strategy is to design a killer landing page that will make the visitors interested in the services offered by my clients.
Using Capitalization: as a proven strategy, all the texts in my ads have capital letters at the first letter of each word. This helps in catching attention of viewers
Rely on Multiple Sources of Leads: I rely on multiple sources to generate more leads.
These are just some of the proven strategies that I use to help my clients get the best out of their marketing campaigns.
Wide Reach
I am based in Melbourne but my services are extended to the wider country. From wherever you are within Australia, be sure that you can get my unique services.
When you choose to work with me for your online marketing, then you should be sure that you will get value for your money. After all, my services are affordable and you benefit from increased sales as a result of opting for my unique Google AdWords or PPC management services.
Contact Me Now!