Online Marketing is the Future for all Businesses around the Globe
Businesses which are using online marketing for their business have all the reasons to smile given the prevailing trends in marketing. The days when people depend on print, TV or billboard adverts to improve sales are slowly fading away in the face of the earth. It is predicted that in the future, all these modes are going to be replaced by online marketing. Here below are the factors that will prove that online marketing is the future.
People are Spending more time Online
Various researches have been conducted and majority proves that most people nowadays spend more time online. From this aspect alone, it is clear that marketers will have no option than to use online marketing to capture the huge percentage of people who are mostly found online.
Social Media is here to stay
The social media has had a great influence on majority of people. Currently there are many social sites that both young and the elderly people spend most of their time. These sites are here to stay and marketing strategies have included such sites in their blueprints.
People use Mobile Phones for Multiple Functions
Mobile phones are being used for multiple functions and one of the major functions is online browsing. Marketers are already targeting this growing number of people and the future is definitely bright for online marketing.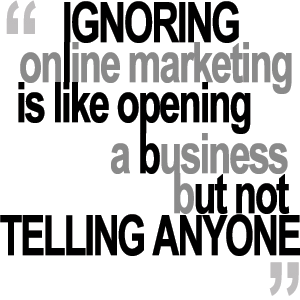 The trend has it that people use online marketing as a vital tool for marketing. Even in remote areas, the concept of online marketing is considered a trend that people are eager to explore. This is a clear indication that the future marketing trend will be purely online.
Online marketing is relatively cheaper compared to other modes of marketing. Therefore, majority will be using online marketing to save money that can be channeled to other business functions.
It is very easy to track that which medium of online marketing is going well and which not, so you can concentrate on which you are getting good ROI whereas in traditional marketing you don't know where your customers are coming from and you keep spending money on all modes of traditional marketing.
There are lots of reasons why online marketing is the future for all businesses around the globe and therefore important for business owners to start embracing this unavoidable wave.