How to Optimize Google AdWords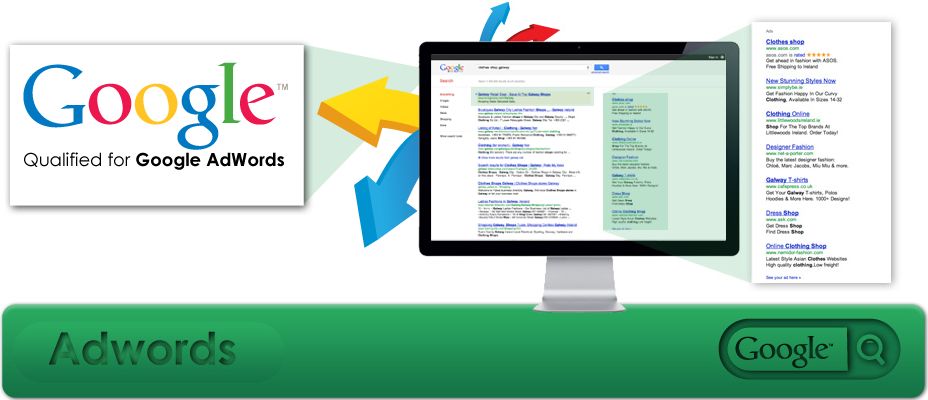 Google AdWords is an advertising service that Google offers to businesses wanting to display their ads on Google and its advertising network. In Google AdWords, businesses put their ads hoping that customers will click on them and buy the product r service being advertised. It is therefore important to optimize Google AdWords to ensure that your ads are clicked on. It is out of this that the whole process detailing the hints on how to optimize Google AdWords will be discussed here below.
How to Optimize Google AdWords
Set your Goals
One of the most important things to do is to set goals on your AdWords campaign. This is because your goals will determine the kind of campaign that you are going to launch. Clearly set your goals so as to be guided by the goals in optimizing your Google AdWords. After you have set your goals, the following steps should be followed.
Step 1: Research Keywords with High Commercial Intent
The first step is one of the most important steps in optimizing your Google AdWords. It is therefore very important to do a research of keywords with high commercial intent. Such keywords will help in attracting more visitors to the ads and probably afterwards. For example, a keyword like "buy iPhone", is searched by over 1,000,000 visitors monthly. This is because it has the word "buy" which has a commercial intent. Assumptions are not good when it comes to deciding on the keywords to be used in a Google AdWords campaign. A thorough keyword research should be done to have optimized Google ads.
Step 2: Create Attractive Google Ads
The next step is to create an appealing ad that will be placed on Google. While creating your ad, it is important to note that the ad will be your catching element and thus the need to perfect on it. A clear and simple ad works better in Google AdWords than complex ads that are hard for customers to interpret. The following tips should be considered when creating ads for your Google AdWords campaign:
Use Keywords in Ads: it is important to use keywords in your ads so as to demonstrate that your ad relates to that which people are searching for.
Include unique features in your ads: to optimize your Google ads, you should include unique features of your product in the ads. This will set the ads as different from your competitors' ads.
Call to action: one of the most important things in optimizing Google ads is the call-to-action. An optimized ad has a strong call-to-action that makes people attracted to it.
Step 3: Design your Landing Pages to be Highly Relevant
After you have created your optimized Google Ads, it is then important to carefully design your landing pages to be relevant. The landing page that you create should be a reflection on the Google ads that you place. For example, if you have an ad on phones or tablets, your landing page should have phones and tablets described. It is improper to having a different landing page from that which you have advertised. Landing pages are part of Google AdWords optimization thus making this an important step.
Step 4: Develop a Diversity for Landing Pages
For maximum optimization of Google AdWords, you can have separate landing pages for your ads. This will make your ads to be more specific. And even more, it helps you in getting your customers to view your different products on your sites. Caution should be taken here to maintain relevancy even in the separated landing pages.
Step 5: Watch your Conversions
The steps mentioned earlier on have focused much on attracting people into your site. Once people are there, it is important to keep an eye on the conversion rate because that is what matters most. If need be, you can hire a professional of Google AdWords to help you in converting your visitors into customers.
By keenly following the 5-step guide given above and their tips, you could be on the right track to optimizing your Google AdWords and thus have a fruitful campaign that will see you get more customers than ever before.